CargoLine and Torrestir ready for cooperation
Strengthening of Germany–Portugal transport operations / Launch on 1 February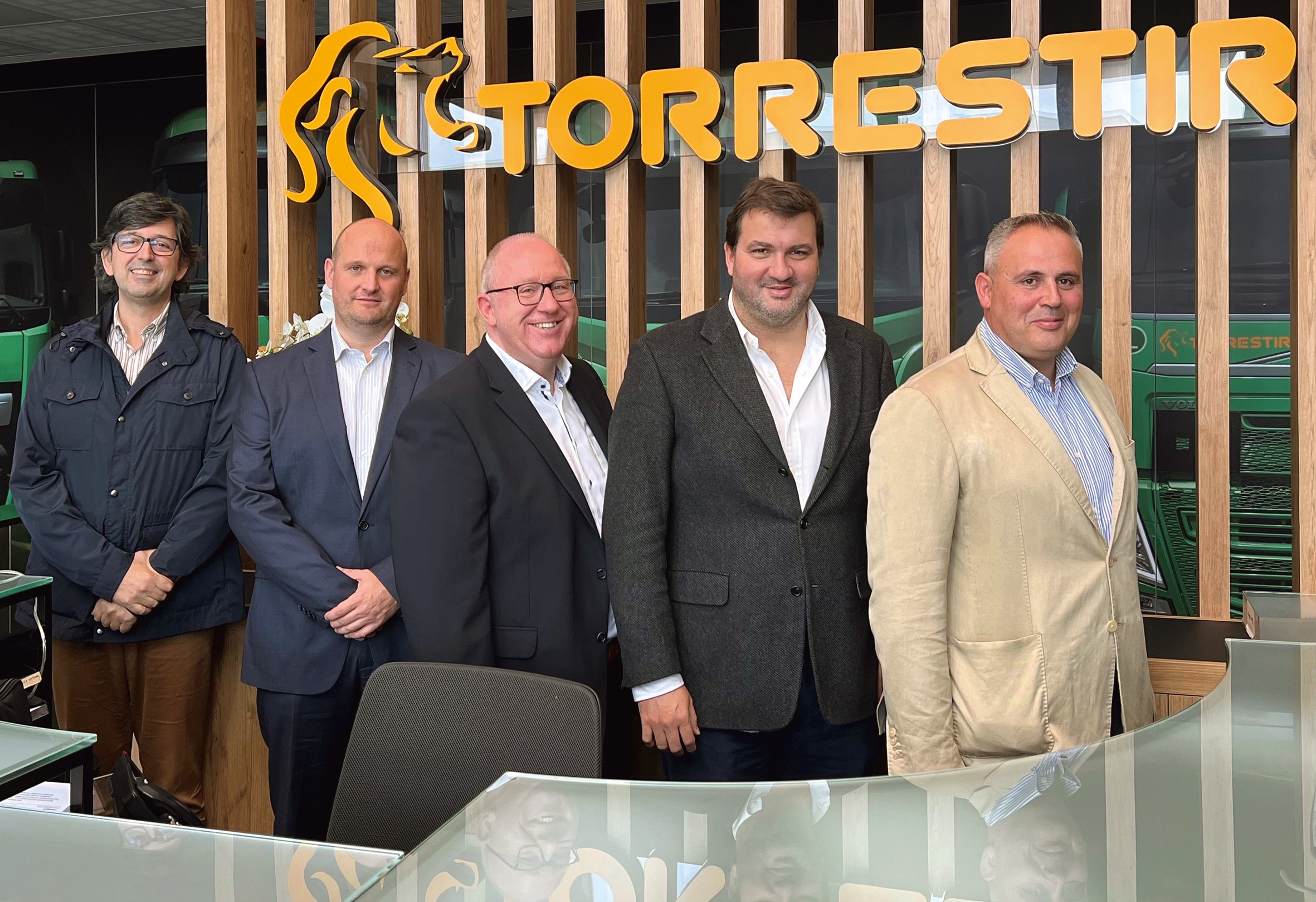 Frankfurt am Main, 24 January 2023 – Torrestir, one of the leading transports and logistics service providers in Portugal, will be CargoLine's exclusive partner in the southwestern European country as from 1 February. In return, the owner-managed company will use the general cargo cooperation's network to distribute its shipments throughout Europe. To this end, import and export transports take place between six different German CargoLine partners, some of which act as gateways for the network as a whole, and the Torrestir locations in Porto and Lisbon.
"Thanks to Torrestir's seamless distribution structure in Portugal, its own fleet of around 1,600 trucks complete with drivers, the profound transport and warehousing expertise in sectors like pharmaceuticals and automotive, and the increased frequency of transport operations between our countries, this cooperation provides forwarders with extended options for their logistics. The high level of digitalisation, which allows cross-border consignment tracking, among other things, is another advantage," says Bernd Höppner, Managing Director of the general cargo cooperation and responsible for the International division.
"As we know from our many years of collaboration with the CargoLine partners Dimotrans, Englmayer, Europa, Salvat and Ziegler, the cooperation's proven quality and IT standards are recognised well beyond Germany. The fact that thanks to the medium-sized structure of the alliance we are with immediate effect working with mostly owner-operated freight forwarders in Germany who share our own values and standards is another advantage for our customers," explains Helder Silva, Managing Director of Torrestir Transitários.
Germany is one of Portugal's most important trading partners. The country on the Atlantic with its population of over ten million people mostly exports textiles, shoes, agricultural products, wine, car parts, components for IT and telecommunications products, and capital goods. From Germany, Portugal primarily imports machines, chemicals and components for the automotive industry.
The picture shows (from left to right) João Paulo Carvalho (Overland Business Development & Network Manager, Torrestir), Philipp Tiemann (Europakoordinator, CargoLine), Bernd Höppner (Geschäftsführer, CargoLine), Luís Torres (CEO Torrestir) and Helder Silva (Managing Director Portugal & Mozambique, Torrestir).
About Torrestir
Torrestir Transitários (www.torrestir.com) has been active on the market since 1962. 2,700 employees at 16 locations in Portugal, including the islands, as well as Spain, Mozambique and Germany generated 235 million euros in 2021. In addition to national and international general cargo transport operations, the group of companies with its own assets also offers contract logistics, container, heavy-lift and special transports, customs clearance, courier services and pharma transports under GDP guidelines, among other services. Torrestir focuses mainly on the following sectors: pharmaceuticals and healthcare, retail, food including perishables, fashion, automotive, renewable energies and IT.
About CargoLine
CargoLine (www.cargoline.de) is a cooperation for intercontinental groupage transports. The national network consists of 52 medium-sized transport and logistics service providers in Germany, with high-capacity international partners adding to the mix. In addition to system-guided transport services, the focus is on distribution, procurement and contract logistics, and sea freight. In 2021 the network of companies handled 13.5 million consignments and generated 1.52 billion euros in turnover with 7,450 employees. CargoLine is certified according to DIN EN ISO 9001, including HACCP system and logistics services, as well as to DIN EN ISO 14001, DIN EN 14064 (CO2 footprint in network) and DIN EN 16258 (CO2 footprint per shipment). The cooperation is also a member of s.a.f.e.